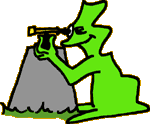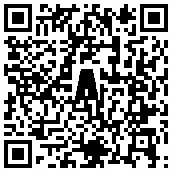 An app for Android phones is now available. Click or scan the image above to install via Google Play.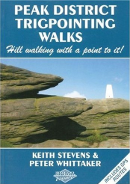 A book, written by Keith Stevens and Peter Whittaker, about trigpointing walks in the Peaks.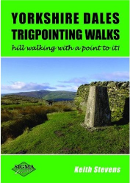 A book, written by Keith Stevens, about trigpointing walks in the Dales.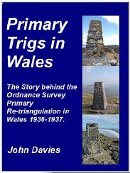 An e-book, written by John Davies, about the Primary Re-triangulation in Wales.








A book, written by a long standing T:UK member, about trigpoint walks in the Peak District.
TP3582 - Hamars Of Burraland
Grid reference :
HU 33474 75736

Type :
Pillar
Condition :
Good
Flush Bracket Number :
10464
Current use :
none
Historic use :
Secondary
Waypoint :
TP3582
County :
Shetland
Nearest town :
---



Nearby trigpoints, placenames

There are 8 photos for this trigpoint (view album).

This trigpoint:
Is ranked joint 2040th with 36 other trigs (more).
Has a mean score of 6.67/10 (from 3 logged visits)
Was First logged: 3rd Jun 2006
Was Last logged: 27th Sep 2012

Of the 3 logged visits,
2 recorded a location and of these....
All were within 12m
The average error was 7m
The closest was 2m




[Zoom In/Out] [Hide Labels] [Hide Caches]





You are not logged in. You must login if you wish to log a visit.
---
Logged Visits:

27th Sep 2012 11:09 by edfielden

FB Number: Not logged Condition: Slightly damaged Score: 6/10
After buying some lunch in Brae I headed back up into Northmavine and parked at the entrance to the track leading up to the pillar. From here it was a short 750m walk with 72 metres of ascent past some unusually tame sheep to the trig. The pillar has a distinct lean to the west but is otherwise perfectly intact. Good views. Further details and photos to follow...

1st Jul 2011 16:46 by martine41

Gridref: HU 33474 75738 FB Number: 10464 Condition: Slightly damaged Score: 7/10
Difficult to decide what condition from the drop down list but I'd guess the TP could not be used in its present state so not good?

Delinquent animals in the background were seen running away from the TP and are the main suspects of the TP's condition. Investigations are continuing...


partial view of Sullom Voe Terminal

3rd Jun 2006 14:50 by dmwhite

Gridref: HU 33471 75724 FB Number: 10464 Condition: Good Score: 7/10
Good walk up through heather hill onto grassy top. A few wet patches to look out for but the views around the islands are worth it. Yes it does lean at an angle!

Flush Bracket


Pillar Yes it does have a lean!


View Northwards Ronas Hill in background


View Southwards


View Eastwards Sullom Voe terminal can just be seen to the right


View Westwards