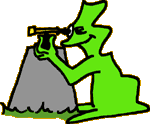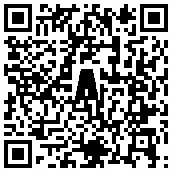 An app for Android phones is now available. Click or scan the image above to install via Google Play.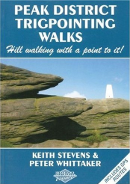 A book, written by Keith Stevens and Peter Whittaker, about trigpointing walks in the Peaks.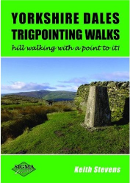 A book, written by Keith Stevens, about trigpointing walks in the Dales.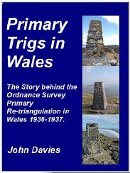 An e-book, written by John Davies, about the Primary Re-triangulation in Wales.








A book, written by a long standing T:UK member, about trigpoint walks in the Peak District.
TP5757 - Royl Field
Grid reference :
HU 39594 28518

Type :
Pillar
Condition :
Good
Flush Bracket Number :
10598
Current use :
none
Historic use :
Secondary
Waypoint :
TP5757
County :
Shetland
Nearest town :
---



Nearby trigpoints, placenames

There are 7 photos for this trigpoint (view album).

This trigpoint:
Is ranked joint 283rd with 13 other trigs (more).
Has a mean score of 8.00/10 (from 4 logged visits)
Was First logged: 3rd Aug 2002
Was Last logged: 29th Sep 2012

Of the 4 logged visits,
3 recorded a location and of these....
All were within 18m
The average error was 12m
The closest was 8m




[Zoom In/Out] [Hide Labels] [Hide Caches]





You are not logged in. You must login if you wish to log a visit.
---
Logged Visits:

29th Sep 2012 10:56 by Da Lipper

Gridref: HU 39592 28507 FB Number: 10598 Condition: Good Score: 8/10
Set off from Maywick through Deepdale, past the Grey Stane of Boxna to Royl Field. Didn't spend long on top as it was quite windy and cold. Was a bit hazy today so couldn't see Foula or Fair Isle. Found the Geocache nearby and had a look at the Mosquito Plane crash site. Walked back along the sea cliffs to Maywick and was thoroughly knackered when i got home! Great day out though.

30th Sep 2011 11:35 by martine41

Gridref: HU 39594 28510 FB Number: 10598 Condition: Good Score: 9/10
A more interesting walk to & from trig than is usual, seeing local crofters caaing sheep, the remains of a crashed WW2 Mosquito aircraft and a close view of a hare. Immediate surroundings of the trig are plain but views veering between SSE and N impressive.

Flush Bracket


Hare ©martine41


Mosquito Memorial ©martine41


Mosquito propeller boss ©martine41


Mosquito engine ©martine41

10th Aug 2003 17:25 by arranc

Gridref: HU 39600 28500 FB Number: 10598 Condition: Good Score: 10/10
With Arran. Bonxies in attendance. Column stained purple with bird droppings. Foula. Bressay, Noss. two-thirds of British Marilyns now visited!

3rd Aug 2002 12:00 by peregrinus

FB Number: Not logged Condition: Not Logged Score: 5/10
No details noted. FB given as 10598 - Access:parking at 416295