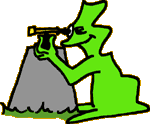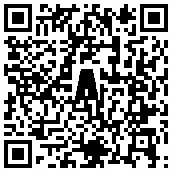 An app for Android phones is now available. Click or scan the image above to install via Google Play.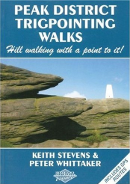 A book, written by Keith Stevens and Peter Whittaker, about trigpointing walks in the Peaks.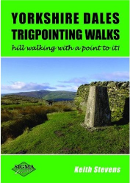 A book, written by Keith Stevens, about trigpointing walks in the Dales.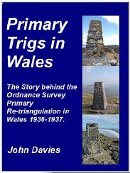 An e-book, written by John Davies, about the Primary Re-triangulation in Wales.








A book, written by a long standing T:UK member, about trigpoint walks in the Peak District.
TP7415 - Camb Hill
Grid reference :
HU 50015 92806

Type :
Curry Stool
Condition :
Good
Current use :
None
Historic use :
Secondary
Waypoint :
TP7415
County :
Nearest town :
---



Nearby trigpoints, placenames

There are 2 photos for this trigpoint (view album).

This trigpoint:
Is ranked joint 2076th with 33 other trigs (more).
Has a mean score of 6.67/10 (from 3 logged visits)
Was First logged: 27th Dec 2006
Was Last logged: 1st Oct 2012

Of the 3 logged visits,
3 recorded a location and of these....
All were within 12m
The average error was 6m
The closest was 3m




[Zoom In/Out] [Hide Labels] [Hide Caches]





You are not logged in. You must login if you wish to log a visit.
---
Logged Visits:

1st Oct 2012 17:51 by edfielden

Gridref: HU 50016 92809 FB Number: Not logged Condition: Good Score: 6/10
I parked by the side of the road at the junction of the A968 and the road to North-a-Voe. A gate nearly opposite gave access to the very wet moorland leading up to the top of the Hill of Camb. This route requires three fence crossings, two of them with barbed wire; this and the many very soggy patches means I wouldn't necessarily recommend the route! The Curry Stool has quite a good outlook but the haze prevented some views. Further details and photos to follow...

30th Jan 2012 13:45 by martine41

Gridref: HU 50013 92809 FB Number: Not logged Condition: Good Score: 6/10
Followed fence up the hill from the A968. Fence bisects the peak of the hill and I was fortunate in keeping left which was the correct side of the fence to find the curry stool. Good for the condition although it wasn't a pillar.

27th Dec 2006 18:46 by Trigpoint Bears

Gridref: HU 50012 92794 FB Number: Not logged Condition: Good Score: 8/10
(133) A Curry Stool according to OS benchmarks website, thought it was worth adding as these appear to be quite unusual. Good views, walked up from HU507933

Bolt & GPS Position


Curry Stool & Bear