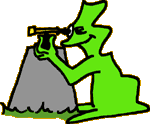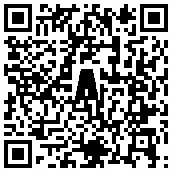 An app for Android phones is now available. Click or scan the image above to install via Google Play.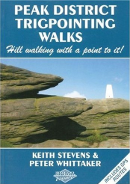 A book, written by Keith Stevens and Peter Whittaker, about trigpointing walks in the Peaks.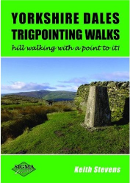 A book, written by Keith Stevens, about trigpointing walks in the Dales.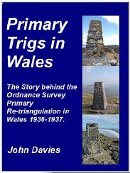 An e-book, written by John Davies, about the Primary Re-triangulation in Wales.








A book, written by a long standing T:UK member, about trigpoint walks in the Peak District.
TP8981 - Lord Aylesbury Column
Grid reference :
SU 22925 64807

Type :
Intersected Station
Condition :
Good
Current use :
None
Station Number :
SU15/INT005
Historic use :
3rd order
Waypoint :
TP8981
County :
Wiltshire
Nearest town :
MARLBOROUGH
---



Nearby trigpoints, placenames

There are 4 photos for this trigpoint (view album).

This trigpoint:
Is ranked joint 8191st with 63 other trigs (more).
Has a mean score of 4.75/10 (from 4 logged visits)
Was First logged: 4th Apr 2011
Was Last logged: 9th Mar 2013

Of the 4 logged visits,
1 recorded a location
The error was 6m




[Zoom In/Out] [Hide Labels] [Hide Caches]





You are not logged in. You must login if you wish to log a visit.
---
Logged Visits:

9th Mar 2013 09:06 by jonglew

Gridref: SU 22931 64806 FB Number: Not logged Condition: Good Score: 5/10
Lots of very ancient oak trees in Savernake - Big Belly Oak is supposed to be over 1,000 years of age. The column is not visible until quite close and seems a little incongrous in the middle of the forest, but it's another interesting reason to visit Savernake.

The Column ©jonglew


One of the Commemorative Plaques ©jonglew

1st Jul 2012 10:08 by Pyoung1s

FB Number: Not logged Condition: Good Score: 5/10

TP8981

14th Apr 2012 13:48 by dal

FB Number: Not logged Condition: Good Score: 6/10
Pleasant walk from A346 to NW, although you can drive to the monument. The plaque uses the spelling Ailesbury.

4th Apr 2011 11:11 by tom

FB Number: Not logged Condition: Good Score: 3/10
The 90 foot high commemorative column stands on a small hill on the south eastern edge of Savernake Forest to the south east of Marlborough. It was reached by tracks through the very pleasant woodland. There are some impressive trees in the forest and I was accompanied by birdsong throughout. The monument stands on the high point of a tree lined avenue leading to Tottenham House. It is a Grade II listed structure dating from the 18th century. Botley Down can be seen in the distance beyond the house. The column commemorates the recovery of King George III from illness and the conferring of an earldom to Thomas Bruce. It was originally sited in Hammersmith but was moved to its present site to enhance the view from Tottenham House. The ancient woodland of Savernake Forest is a SSSI.